HP Debuts Skinniest Laptop Ever
HP on Tuesday unveiled its latest challenger to Apple's laptops at the International Luxury Conference in Versailles, touting it as the thinnest laptop in the world.
At 10.4 mm, the HP Spectre's chassis is as thin as a triple-A battery, the company noted.
The Spectre is powered by Intel Core i5 and i7 processors and weighs in at 2.45 pounds. It has a 13.3-inch Gorilla glass display, and stereo speakers from Bang & Olufsen.
It provides up to 9 1/2 hours of battery life, according to HP.
The new line "carries some of the thin design and high-end finishing touches that HP introduced in its EliteBook Folio earlier this year," said Charles King, principal analyst at Pund-IT.
HP "is hoping that surpassing Apple in terms of thinness will spark notebook sales," he told TechNewsWorld.
Thin Isn't Enough
That said, thinness "is simply one aspect driving product innovation and user satisfaction," King pointed out.
HP "also needs to develop an Apple-like cachet around its products as being must-haves for consumers," he said. Competitors, including Dell with the XPS 13 and Lenovo with its Yoga line, "have succeeded in such efforts over the past couple of years, which is to say that Apple isn't the only vendor HP needs to worry about."
Dell's XPS 13 "has been particularly effective in matching or surpassing features in the 12-inch MacBook," observed King. Dell "understands that thinness is just one aspect of laptop innovation and value, and has consistently delivered XPS 13 solutions with excellent or superior compute performance, energy efficiency and graphics."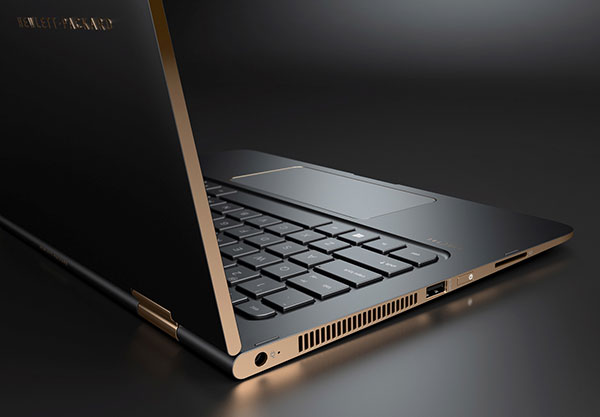 Add in touchscreen capabilities — "something Apple has resolutely avoided, though current rumors suggest a touch-enabled MacBook may be coming later this year — and Dell's SPX 13 is arguably equal or superior to a similarly sized MacBook," he said.
Why Apple Rules Them All
Outstanding features may not be enough to knock Apple off its notebook throne.
"Apple's greatest advantage is their vertical integration," noted Linn Huang, a research director at IDC.
Competitors increasingly are copying Apple's design, and consumers "are thinking less about design today than they did two to three years ago, because the usage model has moved to the browser," he told TechNewsWorld.
"The more our consumer services transition to the cloud, the more the usage model gets stuck in the browser," Huang said, so "I'd expect that there'd be more homogeneity among products. Ultimately, if you're only using the browser at home, it doesn't really make too much of a difference whether you're using OS X or Chrome or Windows."
That being the case, Apple "has the lead, because OS X plays very nicely with iOS — much better than iOS does with Windows or Chrome," he added.
Apple also offers a multiplicity of devices in the ultralight notebook class.
"We classify all Apple's MacBooks, including MacBook Pros, as ultraslim devices," Huang said. "While XPS and HP's product will gain a lot of ground, Apple will still be king in the thin and light segment, at least in the United States."
Author: Richard Adhikari
Source: TechNewsWorld