Samsung Galaxy S7 release date, rumours, specs, news, price and everything you need to know
Did someone say iPhone killer? The Galaxy S7 looks set to top smartphone charts.
With the Samsung Galaxy S7 release date now just a matter of weeks away, the handset has become the hottest topic on the tech scene – ah, the ever-faithful rumour mill in action. Galaxy S7 launch chatter is coming thick and fast, with a couple of early looks at the upcoming phone having already made an appearance – yes, already.
With the Samsung Galaxy S6, and spin-off Galaxy S6 Edge having seen the Korean firm return to former smartphone glories, it is expected that the Galaxy S7 will add a number of updates in a bid to stave off competition from the likes of the iPhone 6S and upcoming Sony Xperia Z6.
Tipped to take more than a few pointers from the latest Apple handsets – including a pressure-sensitive display – the Samsung Galaxy S7 will reportedly host a familiar form factor, a new, faster processor from Qualcomm, improved camera optics, and sizeable, Google-assisted software enhancements entering the fray. And that's before you get to its new, wallet-friendly price tag, return to microSD supporting ways and the addition of a 3D Touch-echoing pressure-sensitive display.
Ahead of the eagerly awaited Samsung Galaxy S7 release date, here's everything you need to know about the Galaxy S6 replacement.
Samsung Galaxy S7 release date

The Samsung Galaxy S7 release date isn't far off. In fact, the eagerly awaited handset could be with us much sooner than expected. With January launch chatter having proven to be fruitless, the handset is now shaping up for an MWC unveiling next month.
Sure, Samsung has yet to officially date its next flagship phone for launch, but that doesn't mean we don't have a good idea when it will land. Ever since the Samsung Galaxy S2, Samsung has unveiled its flagship smartphones either during, or in the weeks around Barcelona's annual Mobile World Congress gathering. We would be highly surprised if this wasn't the case again this year.
With MWC 2016 pencilled in to run between February 22 and 25, we'd expect to see the Galaxy S7 release date confirmed in the days leading up to the show, potentially at a dedicated launch event the day before proceedings kick off.
As such we'd tentatively pencil Sunday, February 21 into your diaries for a possible unveiling – although, as you would expect, Samsung has yet to offer up any formal details on Galaxy S7 release date plans at this early stage.
This has been backed up by both Korean supply chain sources and Chinese operators who have confirmed the device will be formally introduced in "late February", and be backed up by a March release. Leaked event invites have even pointed to an MWC unveil.
Samsung Galaxy S7 rumours

While you keep an eye out for all the latest Galaxy S7 rumours, certain reports have suggested the smartphone could soon be keeping an eye on you, with an iris-scanner tipped for inclusion.
Something Samsung has long been known to be working on, it has been suggested that the eye-tracking biometric security measure will finally enter the realms of reality aboard the Samsung S7. Why? Well, when paired with the phone's existing fingerprint sensor incorporating home button, it should make the Galaxy S7 almost completely inaccessible to unwanted users if lost or stolen.
Like the Microsoft Lumia 950, the tech will reportedly make use of the S7's front-facing camera, mapping the individual intricacies of users' unique iris patterns. As well as letting users unlock their device simply by looking at it, the tech will also allow for even more secure payments to be made.
This largely software-based feature will likely be added to a device – sorry devices – with a finish almost identical to that of the existing S6. Why devices? Well, the Galaxy S7 is expected to land in both 5.2-inch and 5.7-inch forms on day one in a bid to better rival the iPhone 6S and iPhone 6S Plus. Given that Samsung has reportedly moved to a modular production method to speed up smartphone evolution, it is expected that at least visually, the Samsung Galaxy S7 will look markedly similar to its predecessor.
We've even seen claimed early renders of the device and leaked frames, showing off a phone with a markedly familiar appearance. There are a couple of changes though. The handset's front-facing camera looks set to move to the far right of the device's upper edge while the fingerprint sensor hosting home button has been slimmed down and widened to reduce the phone's overall footprint.
Thanks to new, slimmer camera modules, however, the S7 should be slimmer than the device it's replacing, too, doing away with the somewhat unsightly protruding camera unit. It will still be a sturdy offering, however, with further leaks showing off the phone's metal frame. For those after an early look, leaked renders have been pulled together into a teasing video (below).
Being slimmer doesn't mean more fragile though. Samsung is known to be working on a new, reinforced glass coating. Forget about Gorilla Glass, Sammy's own-brand efforts are reportedly known as Tortoise Glass – sound's sturdy, right?
Samsung Galaxy S7 specs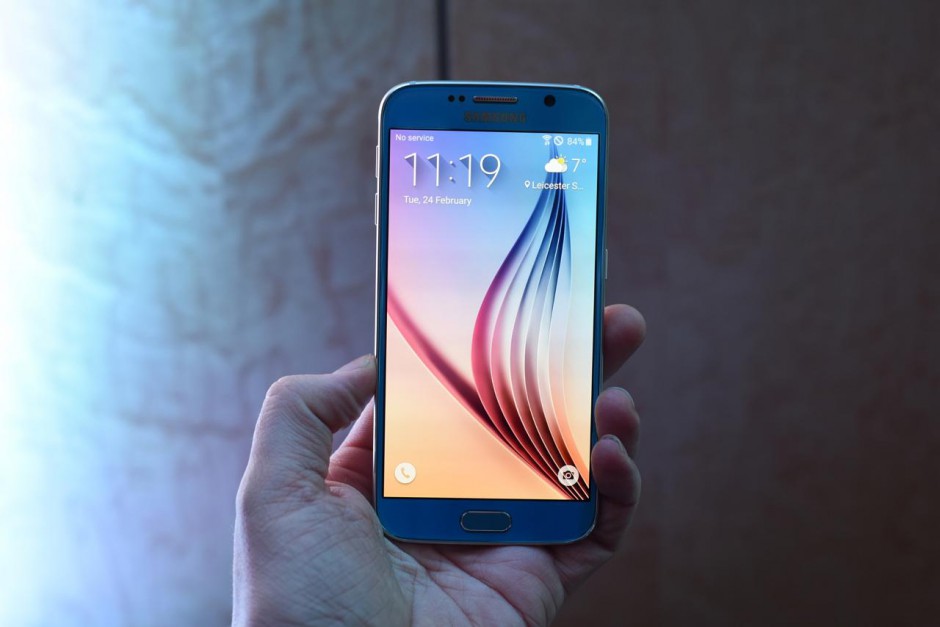 As well as all of the usual headline-grabbing updates – we're talking screen, camera and power upgrades – the Samsung Galaxy S7 looks set to make a number of smaller, but no less important changes to its specs sheet. Arguably one of the most interesting updates will focus on the handset's charging port – yes, really.
Set to echo the OnePlus 2, the Galaxy S7 is expected to ditch a traditional Micro USB port in favour of a new, USB Type-C connection. Although currently a fledgling tech, USB Type-C is set to become the new industry standard, promising quicker charges, speedier transfer times and, pleasingly, reversible cable attachments.
This, however, is just one of a number of improvements set to be handed to the LG G4 and HTC One M9-rivalling device. Wireless charging is expected to make another appearance, with Samsung said to be working on denser batteries for improved staying power, and microSD expansion looks set to return after being brushed aside in 2015.
Samsung Galaxy S7 screen

Samsung is clearly fond of its side-incorporating displays, and it looks like the tech could make another appearance on the S7. With the Samsung Galaxy S6 Edge+ acting as a curved-display hosting flagship for the masses, it has been suggested that the Galaxy S7 could even ditch its traditional screen option completely and be all about the curve.
Despite the success of the 'edge' sub-brand, this is still hard to believe, especially given the added premium still associated with the innovative display tech. As such, at this stage we'd expect to see a 'normal', flat-screen S7 line up on retailers' shelves alongside a secondary handset with a dual-edge incorporating panel.
Both will likely retain the S6's existing stunning 2560 x 1440 pixel QHD resolution and Super AMOLED display technology, despite musings of a 4K smartphone panel being in the works at Samsung HQ. Retaining the same display as its predecessor wouldn't be seen as a negative for the S7, either. Currently the S6's screen offers strong battery management alongside vibrant colours and deep, well-defined blacks.
Although visually the Galaxy S7 screen might not be set for a revamp, beneath the surface things could be all change, with the phone tipped to add a iPhone 6S-inspired, 3D Touch-copying pressure sensitive panel. According to mouthy supply chain sources, the phone will ClearForce panel like that found on the Huawei Mate S. These claims have been backed up by a separate WSJ report.
Samsung Galaxy S7 camera

Believe it or not, this far out from launch Samsung has already confirmed the camera set to be bestowed on the Samsung Galaxy S7. Formally announced at the tail end of July, Samsung revealed it's producing the world's first 1.0μm pixel-based 16-megapixel camera. Well, at least that's what we thought.
With some suggesting Sammy wants Sony's 23-megapixel shooter from the Sony Xperia Z5 for its next mobile wares, others have claimed a 20-megapixel Britecell camera of its own devising is set to make an appearance.
The result of the latter would be sharper, more detailed images, especially in low-light shooting conditions, while cutting down on sensor size – slimmer handsets here we come. The revamped camera module, 17% skinnier than its predecessor, would allow Samsung to do away with its ugly protruding rear units.
This will likely be paired with an improved front-facing camera – not just to enable the phone's iris-scanning ways, but also because who doesn't love a good selfie?
Samsung Galaxy S7 processor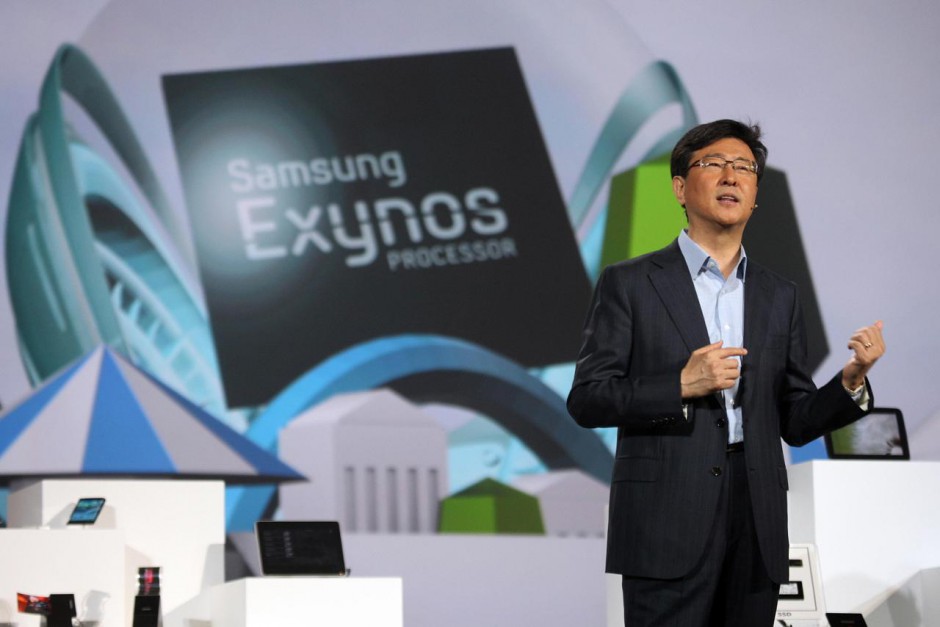 Many contrasting reports currently surround what processor the Samsung Galaxy S7 will run.
Despite the S6 having seen the manufacturer ditch Qualcomm's chipsets in favour of running its own Exynos units – a move that has proven to be highly successful – it has been claimed that the Galaxy S7 could see Samsung return to the Snapdragon fold.
The Qualcomm chip of choice for the S7 will seemingly be the recently confirmed Snapdragon 820. The 64-bit processor offers impressive battery management and oodles of power, hopefully without the overheating concerns that have plagued the existing Snapdragon 810 chip. This could only be in certain territories, including the U.S. though.
Although multiple reports have pointed towards a return to Qualcomm's innards, others have claimed a follow-on to the S6's Exynos 7420 processor will run the S7-themed show.
At this stage, with so many contradictory claims, it's hard to know which route Samsung will take – however, turning its back on first-party success would be a tricky move.
Samsung Galaxy S7 software

Unlike the Galaxy Note 5 which is coming too early for the new OS, the Samsung Galaxy S7 is expected to run Android M direct from the box.
Offering battery boosts, improved Google Now support and advanced app permissions, Android M is more of an iterative update than a dramatic Android overhaul. When skinned with the Korean manufacturer's TouchWiz UI, however, it should give the OS a nicely polished look and feel.
This won't be filled with the usual TouchWiz clutter either. Samsung is reportedly working with Google for a more streamlined, refined OS. This will reportedly help boost battery life and offer a less hardware-intensive user experience.
Samsung Galaxy S7 price

Finalised pricing for the Samsung Galaxy S7 is still a long way from being confirmed. According to early reports, however, it could be easier on your wallet than past models. Not cheap, still, but 10 per cent less expensive than the S6's £599 asking price.
With a flagship array of specs at the core and premium materials used in its design, the S7 will, like its predecessors, no doubt set wannabe owners back close to £600 at launch.
When introduced to the UK earlier this year, the entry-level 32GB Galaxy S6 was handed a steep £599 asking price. Prices for the 64GB base model S6 Edge came in at a wallet-busting £760.
Although prices for both handsets have since come down considerably, don't expect Samsung to have learnt its day one pricing lessons for the S7's arrival next year. If you're keen on the S7, you might want to start saving your pennies now.
Author: Luke Johnson
Source: Digital Spy